Kiddopia, the play-based learning app, is an early education tool designed to stimulate the minds of young children. It provides a fun and engaging environment that encourages exploration, creativity, and academic growth. With a constantly growing content library and a user-friendly interface, Kiddopia is a trusted companion for parents and educators alike.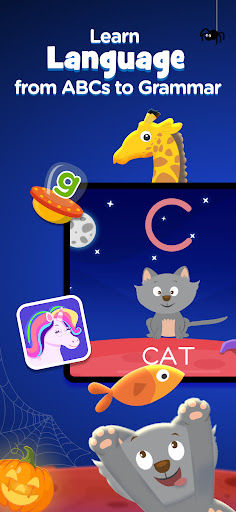 App Features:
1.Playful Learning: Kiddopia understands that learning should be fun and engaging for young minds. The app's games and activities are designed to captivate children's attention while teaching them valuable skills and concepts.
2.Diverse Content: The app offers a wide range of learning materials, including language-based activities, math games, and creativity-sparking projects. This diverse content ensures that children can explore different areas of interest and develop skills in multiple areas.
3.Age-appropriate: Kiddopia caters to children of different ages, ensuring that each child is exposed to age-appropriate content. This helps to build foundational skills while maintaining interest and engagement.
App Highlights:
1.Progress Tracking: Parents can track their child's progress in real-time through the app's reporting feature. This allows them to identify areas where their child may need extra support or encouragement.
2.Interactive Characters: The app features a colorful cast of interactive characters that guide children through various activities and games. These characters are designed to engage children and help them form attachments while encouraging them to explore new concepts.
3.Parental Control: Parents have the ability to control certain features of the app, such as the amount of screen time their child can engage in and the specific content they want their child to access. This provides parents with the flexibility to tailor the app to their child's needs and preferences.
4.Safe Environment: Kiddopia is COPPA-certified, ensuring a safe and secure environment for children to learn and play. There are no ads or in-app purchases, so parents can rest assured that their child's privacy and security are protected.