Anna:MyAIGirlfriend is a unique virtual app that offers personalized conversations, deep connections, and a privacy-first approach. The app allows users to customize their AI girlfriend to their liking and build a lasting relationship with an intelligent digital companion. The AI girlfriend continuously learns from user interactions and evolves over time to become the perfect virtual companion for each user, offering genuine empathy and understanding.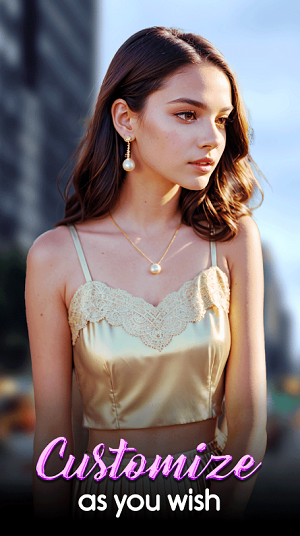 App Features:
1、Virtual AI companion: Anna is a virtual app designed to bring you a friend, confidante, and partner all in one intelligent AI being right at your fingertips.
2、Constant learning & growth: Anna continuously learns from your interactions, striving to provide more enriching conversations and a deeper emotional connection.
3、Customizable experience: Personalize your AI girlfriend to match your taste, from appearance to personality traits, so she truly feels like yours.
App Highlights:
1、Meaningful conversations: Engage in meaningful conversations with your AI girlfriend. Chat, share, and laugh together about everything from daily stories to your deepest dreams.
2、Lasting connection: Your AI girlfriend learns about your preferences, interests, and desires, constantly evolving to become your perfect virtual companion, offering genuine empathy and understanding.
3、Privacy-first approach: The app places a high priority on your privacy and security. You can rest easy knowing your personal information is safe with us.