CalculatorVault is a powerful privacy protection app designed to keep your personal files and data hidden and secure. With this app, you can easily hide photos, videos, audio files, and other sensitive files from being accessed by unauthorized persons. CalculatorVault offers top-notch safety features, so you can be sure that your private data is not collected or sent to any third-party, even when using it offline.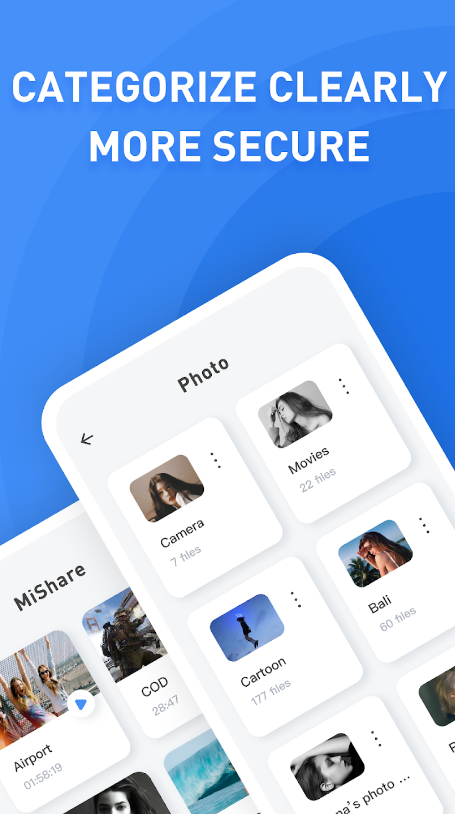 App Features:
1、User-friendly interface: CalculatorVault's interface is intuitive and user-friendly, making it easy to use and navigate even for those without technical expertise.
2、Easy to use: CalculatorVault is an app that is easy to use and requires no technical expertise, making it accessible to a wide range of users.
3、Excellent privacy protection: Finally, CalculatorVault offers excellent privacy protection and is perfect for anyone who wants to keep their private files and data away from prying eyes. Download CalculatorVault today and enjoy peace of mind when it comes to your privacy!
App Highlights:
1、Disguise Calculator: CalculatorVault offers a unique disguise calculator feature that transforms the entire application into a common and beautiful calculator application, ensuring that no one knows that there is another space under the interface of the calculator.
2、Online synchronization: In the case of online synchronization, your data will be directly synchronized to the Google Cloud disk of your account, ensuring that all the data is hidden and that there are no data security issues.
3、Safety: The app uses top-notch security features to ensure that your private data is not collected or sent to any third-party, and it can be used normally even when the network is disconnected.