POPTOON is a comprehensive app that offers a vast and diverse array of comic and manga titles from across the globe. With an intuitive user interface, POPTOON offers users universal access to its enormous collection of independent comics, classic manga series, and titles from popular franchises.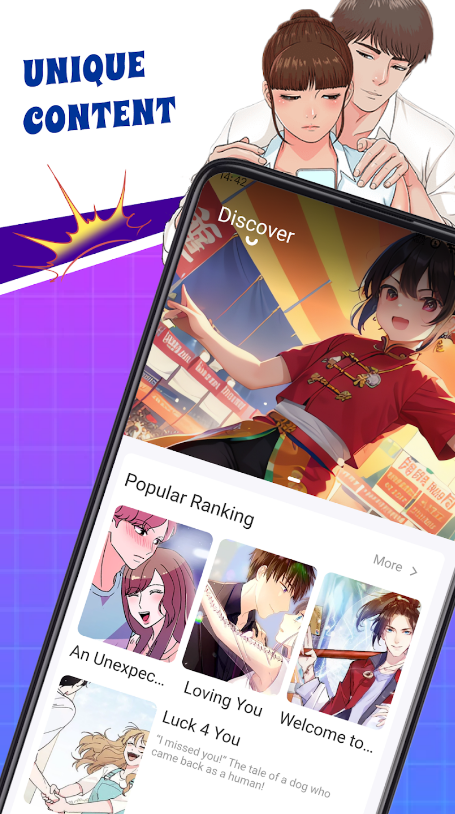 App Features:
1、Easy to Use: The app's user-friendly interface makes it easy to navigate and find your favorite comics or manga series. The search function allows you to find specific titles or even explore new ones with ease.
2、Regular Updates: POPTOON regularly updates its library with the latest and greatest comics and manga titles, ensuring that you never run out of exciting content to read.
3、High-Quality Rendition: At POPTOON, we take pride in presenting our comics in the highest possible quality, faithfully reproduced from their original print versions. Enjoy sharp images, vibrant colors, and a clear, readable font, giving you the closest possible replication of the printed page.
App Highlights:
1、Unique Content: At POPTOON, we pride ourselves on offering a diverse array of unique comics and manga titles that you won't find anywhere else. Our catalog features the best in independent comics, classic manga series, and even titles from your favorite franchises.
2、Optimized Reading: POPTOON provides an optimal reading experience with easy-to-navigate menus, adjustable font sizes, and a seamless page-turning experience. You can customize the display settings to suit your preference, making reading a pleasure on your device.
3、Offline Reading: With POPTOON, you can download your favorite comics ahead of time and read them offline, perfect for those long flights or commuting on the subway. No internet connection is needed, so you can indulge in your favorite comics anytime, anywhere.