Bold is an exceptional social networking platform that allows users to make new friends from all over the world. With this app, you can easily build new friendships no matter where you are. Bold offers a wide range of exciting features that make it easy to connect and share with new friends, including its innovative video chat feature that enables you to interact face-to-face with people from all over the world.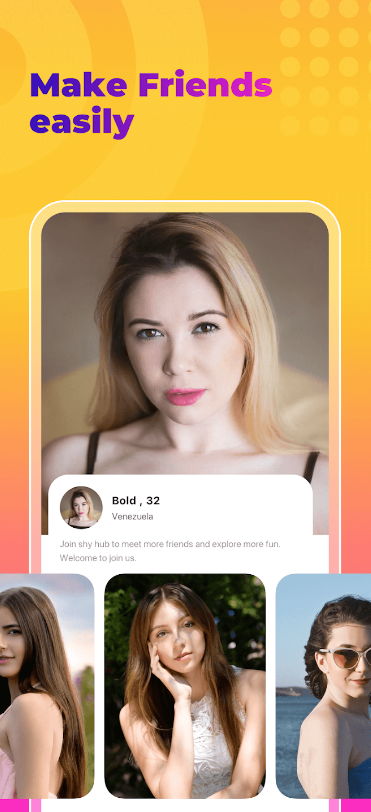 App Features:
1、Seamless translation: Bold provides a free translation feature covering many languages, ensuring that there are no language barriers when having conversations with friends from around the world.
2、Global connections: With Bold, you can connect with friends from all around the world, immerse yourself in different cultures and transcend geographical boundaries with friendship.
3、Playful design: Bold offers a delightful visual experience with its vibrant and playful user interface. Let the friendly and charming Bold guide you through a world of boundless possibilities.
App Highlights:
1、Immersive experience: No matter where you are, Bold's video chat feature will provide you with an immersive interactive experience. Explore the world in a lively way - download Bold now and connect, share, and explore the world in a whole new manner!
2、Video chat: Bold offers an exciting video chat feature that allows you to interact intimately with friends from around the world, just as if you were talking face-to-face.
3、Vibrant social network: Discover new friends, share your life, and find exciting things waiting for you with Bold's vibrant social network. Download Bold now and join this vibrant community today!