MLB 9 Innings Rivals has arrived as the ultimate mobile gaming experience for all baseball enthusiasts. With its officially licensed status, it promises an authentic portrayal of the world of Major League Baseball (MLB).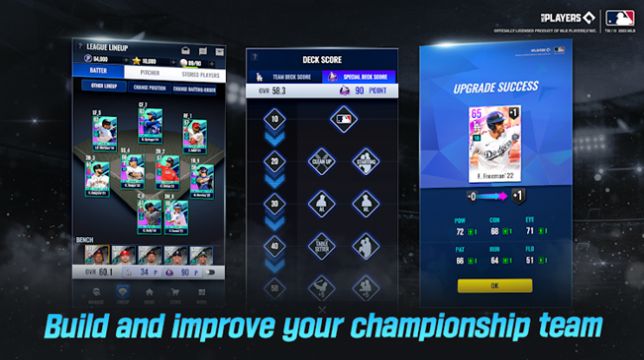 Game Features:
1.Immerse yourself in the captivating realm of baseball with the latest rosters of all 30 MLB teams and the 2023 season schedule, ensuring a real-time gaming experience.
2.Stay updated with the Live system that accurately reflects the performance statistics of actual MLB players, adding an element of dynamism and realism.
3.Witness an unprecedented level of visual fidelity with enhanced graphics, rendering the game more lifelike and engaging than ever before.
4.Experience the game-changing integration of motion captures, which faithfully replicates the movements of your favorite MLB players, adding an extra layer of authenticity and excitement to the gameplay.
5.Delight in a variety of game modes tailored to cater to different gaming preferences, allowing you to choose your preferred style of play.
6.Relive your standout moments with the Replay system, which enables you to revisit your epic plays and cherish the exhilarating highlights of your matches.
Game Highlights:
1.Embark on an exhilarating journey through the Major League Baseball Postseason, where your ultimate goal is to ascend to the summit and claim the prestigious title of World Series champions.
2.Indulge in the endless thrills of the baseball world, as the game keeps unfolding, presenting you with newer challenges and opportunities for advancement.
3.Enjoy the convenience of playing the game at your own pace and convenience, thanks to its enhanced accessibility and flexibility.
4.Seamlessly switch between Quick Play, Highlight Play, and Full Play modes, allowing you to tailor the gameplay experience to your liking and time availability.
5.Explore the convenience of playing with one hand in both portrait and landscape modes, ensuring an optimal and user-friendly gaming experience regardless of your preferred play style.
6.Immerse yourself in the realistic and adrenaline-inducing world of Major League Baseball, all within the comfort of your own time and space.