Are you ready for a mind-bending puzzle challenge that will test your wit and creativity? Look no further than "Perfect Turn," an exciting and addictive puzzle game that offers a unique and engaging gaming experience.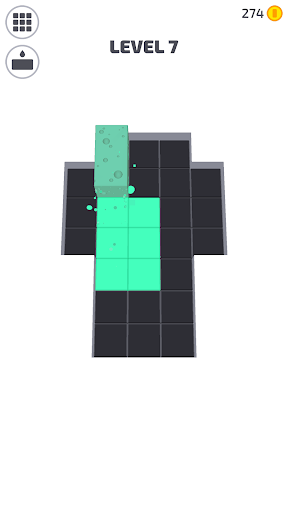 Game Features:
1.Perfect Turn stands out from the crowd with its innovative gameplay. Players are tasked with turning a sponge to paint squares in various colors. The challenge lies in finding the perfect angle and timing for each turn, making it an excellent brain teaser that requires both strategy and precision.
2.As you progress through the game's levels, you will encounter a wide range of tricky obstacles. From moving barriers to teleportation devices, Perfect Turn keeps you on your toes by introducing new challenges that require you to think creatively and adapt your approach.
3.Perfect Turn boasts stunning, colorful graphics that are visually appealing and create an immersive gaming experience. Coupled with a catchy soundtrack and satisfying sound effects, the game provides a delightful sensory experience that enhances gameplay.
Game Highlights:
1.With hundreds of levels to explore, Perfect Turn offers hours of entertainment. The increasing complexity of puzzles ensures that you'll always have a new challenge to tackle, making it suitable for both casual gamers and puzzle enthusiasts.
2.Perfect Turn is easy to pick up, thanks to its intuitive controls and straightforward mechanics. However, mastering the game and achieving the highest scores will require practice, precision, and strategic thinking.
3.For those who love a competitive edge, Perfect Turn features an achievements system and leaderboards. Compete with friends and players from around the world to see who can complete levels with the fewest turns and the highest scores.
In Conclusion:
Perfect Turn offers a simple yet addictive gameplay concept. You control a sponge, and your objective is to paint all the squares in a level with different colors. To achieve this, you must turn the sponge at the right angle and time your turns carefully.