Dive into the captivating world of 8 Ball Brawl, a game that redefines the 8-ball pool genre with its addictive gameplay and stunning visuals. This free online multiplayer app offers a unique blend of classic sportsmanship and modern online gaming excitement.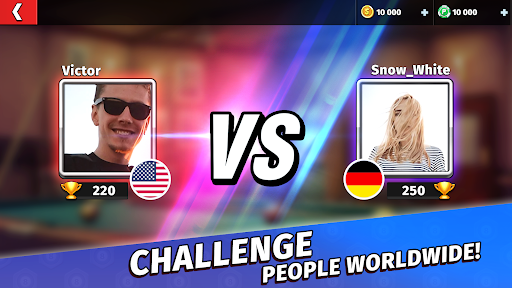 Game Features:
1.Engage in quick-fire 1v1 real-time gameplay, challenging opponents from around the world.
2.Prove your skills and climb the leaderboards to establish yourself as the ultimate pool champion.
3.Immerse yourself in the game with breathtaking graphics and realistic physics that replicate the authentic pool table experience.
4.The mobile app brings the beauty of the pool hall directly to your fingertips.
5.Challenge your friends to thrilling online games, turning the quest for victory into an exhilarating multiplayer experience.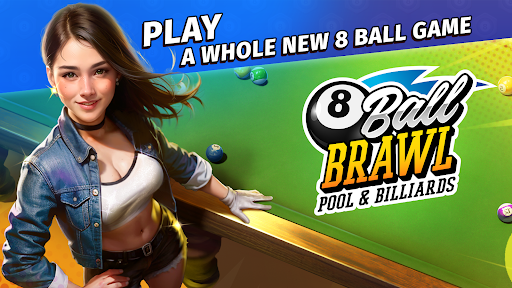 Game Highlights:
1.Compete against players globally, showcasing your mastery of the game.
2.Experience a shot system that's easy to learn but difficult to master, capturing the essence of the sport.
3.Whether you're a seasoned player or a newcomer, the friendly interface and gameplay mechanics ensure an enjoyable and challenging experience for all.
4.Unlock dozens of new pool halls and cues to enhance your skills and customize your gameplay.
5.Each cue and assistant comes with unique abilities and attributes, allowing for a personalized gaming experience.
6.Earn coins and unlock rewards as you progress, gaining access to higher-stakes matches and challenging top-notch players.
In Conclusion:
8 Ball Brawl: Pool & Billiards stands out as a premier mobile gaming experience, combining the timeless appeal of classic pool games with the thrill of online multiplayer competition. Its realistic graphics, innovative shot system, and customizable gameplay make it a must-play for both seasoned players and newcomers. Dive into the world of 8 Ball Brawl and prove your skills on the global stage, becoming the true king of the pool hall.