If you're an adrenaline junkie seeking the thrill of speed, precision, and strategic maneuvering, look no further than the electrifying world of Downhill Racer. This game promises an immersive experience as you hurtle down steep hills and winding roads, engaging in fierce competition against skilled opponents.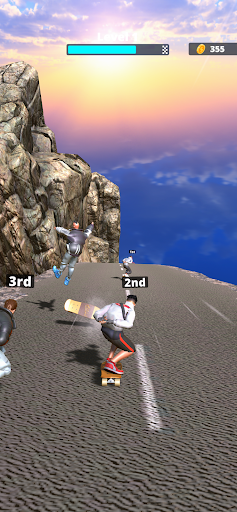 Game Features:
1.Experience the adrenaline rush: Immerse yourself in the heart-pounding excitement of longboard racing as you navigate treacherous terrains with precision and skill.
2.Realistic physics: Feel the realistic physics of downhill racing, where every turn, drift, and jump is designed to provide an authentic and thrilling experience.
3.Challenge opponents worldwide: Test your skills against players from around the globe in intense multiplayer races. Compete for the top spot on the leaderboards and prove you're the ultimate downhill legend.
4.Customizable avatars: Personalize your racer with a variety of gear, boards, and accessories to showcase your unique style as you conquer the slopes.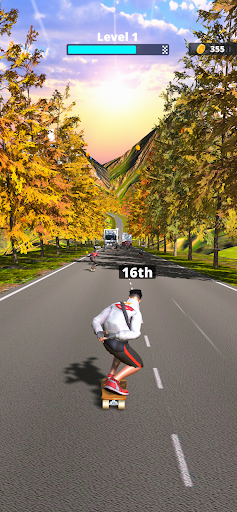 Game Highlights:
1.Master the art of shortcuts: Gain a competitive edge by discovering and strategically utilizing shortcuts scattered throughout the racecourses. Navigate these hidden paths to outsmart your opponents and secure victory.
2.Dynamic course design: Explore diverse and challenging racecourses, each with its own set of shortcuts, obstacles, and surprises, keeping you on the edge of your seat.
3.Rewards for risk-takers: Collect coins strewn along the tracks, but be prepared to take risks. Some coins may be strategically placed in hard-to-reach areas, adding an extra layer of challenge and excitement to your downhill journey.
4.Upgrade your gear: Use the collected coins to enhance your longboard, unlock new features, and level up your racer. Balancing risk and reward is key to becoming a downhill legend.