Uboat Attack is an exciting and immersive game with a variety of tactical weapons, challenging game modes, and realistic graphics. With intuitive controls and an authentic experience of marine warfare, players can enjoy hours of action-packed gameplay.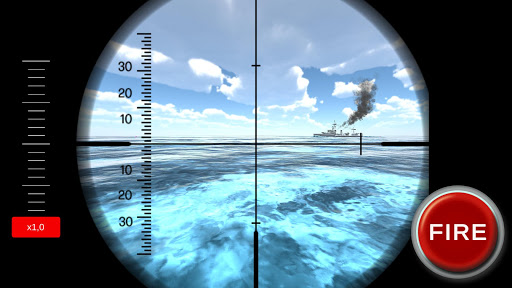 Game Features:
1、Dozens of real ships and realistic damage: The game features dozens of real ships that players can track and make their best shot. Intense combat might cause fire events, propeller failure, and other damages which give players an authentic experience.
2、Breathtaking graphics and locations: Uboat Attack provides stunning visuals, detailed U-Boats, warships, and locations that make the game more immersive and enjoyable. Players can adjust graphic settings to enhance visuals or improve performance.
3、Comfortable controls: With intuitive controls, players can swipe left or right to navigate and zoom in or out to see the best composition of blasts. However, players will need skills to become a champion of the navy simulator.
Game Gameplay:
1、Best tactical weapons: Uboat Attack offers a variety of tactical weapons that are suitable for different marine battles, enabling players to become a champion navy fighter of the underwater simulator.
2、Sink enemies' armadas: In Survival mode, players must sink enemies' armadas and show honor in the navy world while fighting through the ranks to become an admiral of the U-boat.
3、Explore underwater areas: Players can explore underwater areas, such as arctic wastelands, canyons, abysses, and sunken temples, to gain tactical advantage in war and prepare an ambush.