Meow Bakery is a delightful and heartwarming game that combines the charm of a bakery with the adorable world of cute animals. As the owner of MeowMeow Bakery, players embark on a journey to create a haven for various cute creatures who share a common love for bread. The game not only features a diverse range of animals, including spotted cats, angry cats, stylish cats, teddy bear brothers, cute rabbits, dirty sheep, and even ninja turtles, but also provides players with the opportunity to hire a cute staff and welcome guests to their one-of-a-kind bakery.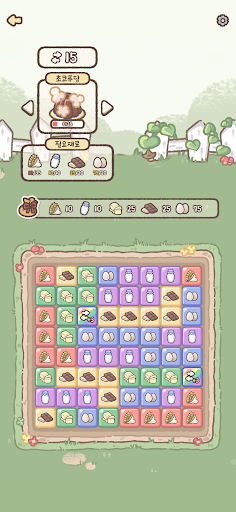 Game Features:
1.Meow Bakery boasts a wide array of cute animal characters, each with its own unique personality and preferences.
2.From the sassy spotted cats to the fashionable stylish cats, players will encounter a variety of adorable creatures that add charm and diversity to the game.
3.The central theme of the game revolves around the universal love for bread among animals. Despite their differences, all the characters share a common passion for the freshly baked goods offered at Meow Bakery.
4.Players will witness heartwarming interactions between animals, fostering a sense of inclusivity and unity.
Game Highlights:
1.As the bakery owner, players have the opportunity to hire a cute and capable staff to assist in running the bakery smoothly.
2.Each staff member comes with its own set of skills and characteristics, adding an element of strategy to the game as players optimize their team for efficient service.
3.Successfully managing the bakery and providing excellent service can lead to the establishment going viral. As the popularity of Meow Bakery grows, more cute and diverse customers will flock to the establishment.
4.The game dynamically responds to the bakery's popularity, introducing new challenges and opportunities for players to explore.
In Conclusion:
Meow Bakery is not just a game; it's an enchanting experience that combines the joy of running a bakery with the heartwarming presence of cute animals. Its diverse cast of characters, engaging gameplay, and charming aesthetics make it a standout title in the simulation and management genre.