Behind the Frame is an enchanting, interactive fiction game that immerses players in the captivating journey of an aspiring artist striving to complete her final gallery submission. Developed as part of Crunchyroll Game Vault, this anime-themed mobile game promises a delightful experience free from ads and in-app purchases for Crunchyroll Premium Members with Mega Fan or Ultimate Fan memberships.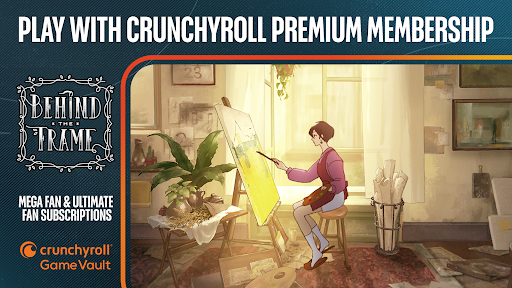 Game Features:
1.Enhancing the overall experience, the game features a seamless and soothing soundtrack. The music complements the visuals, creating a harmonious atmosphere for players to enjoy.
2.As a part of the artist's routine, players are reminded to take occasional breaks for coffee and breakfast. This adds a realistic touch to the game, emphasizing the importance of self-care in the creative process.
3.Delve deeper into the narrative by exploring the hidden stories within each painting. Uncover the secrets and emotions behind the strokes of the brush, adding layers of complexity to the gameplay.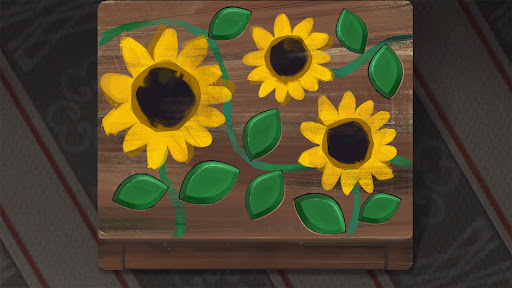 Game Highlights:
1.Behind the Frame is part of Crunchyroll Game Vault, offering exclusive content for Mega Fan and Ultimate Fan members. This ensures a unique and tailored experience for dedicated fans of anime-themed games.
2.The gameplay revolves around the artist's quest to find missing colors and complete her paintings. Players must balance their artistic pursuits with essential breaks to maintain creativity and focus.
3.The interactive elements allow players to engage with the environment, uncovering clues and unraveling the stories concealed within the artwork.
In Conclusion:
Behind the Frame stands out as a testament to the fusion of artistry and storytelling in the gaming world. Its visually stunning design, coupled with a captivating narrative and a touch of realism through the artist's routine, creates an immersive experience. The game's commitment to providing an anime-themed mobile gaming experience without ads or in-app purchases aligns seamlessly with Crunchyroll Premium Memberships, making it an enticing choice for anime enthusiasts.