If you're a Crunchyroll Premium Member with a Mega Fan or Ultimate Fan membership, get ready to dive into the action-packed world of River City Girls with Crunchyroll Game Vault. This mobile game promises a thrilling experience with no ads and no in-app purchases. River City Girls puts you in control of hard-hitting heroines Misako and Kyoko as they navigate the mean streets of River City to rescue their boyfriends, Kunio and Riki. The game is a wild beat-'em-up adventure designed for one or two players, offering a blend of pixel-art graphics, anime cutscenes, and motion-comic story panels.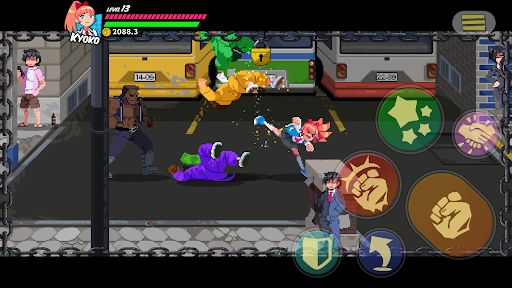 Game Features:
1.Explore the city to discover a variety of weapons, items, and abilities to power up your heroines.
2.Chow down on power-ups and wield bone-busting weapons to enhance your combat skills.
3.Encounter classic River City and Double Dragon characters as you progress through the game.
4.Meet River City's newest shopkeeper, Crunchyroll-Hime, adding a unique touch to the game world.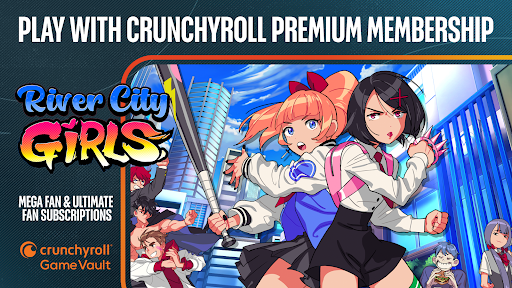 Game Highlights:
1.Experience a dynamic narrative with multiple endings based on your choices and actions throughout the game.
2.Available exclusively for Crunchyroll Premium Members with Mega Fan or Ultimate Fan memberships.
3.Enjoy the game on your mobile device with intuitive touch screen controls or use Bluetooth controllers for a more immersive experience.
In Conclusion:
River City Girls delivers an exhilarating beat-'em-up experience with a perfect blend of nostalgic pixel art, engaging anime cutscenes, and a pumping synth-pop soundtrack. The game's intuitive controls make it accessible for solo play, while Bluetooth controller support adds an extra layer for two-player co-op action.
The addition of Crunchyroll-Hime as the newest shopkeeper adds a fun and unique touch for fans of Crunchyroll. The game's storyline, accompanied by motion-comic story panels, keeps players invested in the characters' journey to rescue their boyfriends.