Celtic Heroes is a massive 3D world of magic, warcraft, and adventure that provides an engaging true open-world 3D MMORPG experience for mobile devices. The game is free-to-play and offers a dynamic world with stunning 3D graphics and real-time gameplay.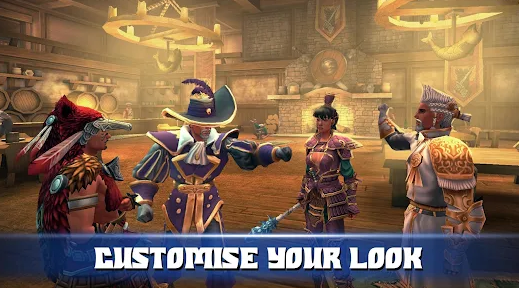 Game Features:
1、Customizable Character Classes: Players can choose from five fully customizable character classes to play: Warrior, Mage, Druid, Ranger, and Rogue. Each character class offers unique abilities and advantages.
2、Worldwide Gameplay: Celtic Heroes offers massive stunning 3D MMO open-world gameplay that players can enjoy worldwide.
3、Free-to-Play: The game is free-to-play and offers a true 3D MMORPG experience in real-time.
Game Gameplay:
1、Challenging Quests and PvB Battles: The game features RPG-style quests inspired by Celtic mythology, with hundreds of varied and challenging quests to complete. The game also offers PvP battles and combat duels that will challenge even the bravest players.
2、In-game Chat and Clans: Players can chat and form Clans with hundreds of thousands of players from around the world in real-time.
3、Thousands of Items and In-game Leaderboards: Players can earn and trade thousands of weapons, armor, and items. They can also clash against other Clans with the new in-game Leaderboards.