Turbo Takedown is a dynamic, thrilling, and challenging single player racing game where you imagine yourself sitting behind stylish, customizable cars that embody the spirit of cutting-edge technology. Each car is a design masterpiece with futuristic aesthetics and performance, pushing your driving skills to the limit. As you delve deeper into the world of Turbo Trails, you will find yourself traversing various visually stunning environments, from neon lit urban landscapes to stunning natural landscapes. The track is not just a track; They are vibrant experiences filled with twists, turns, and surprises, allowing you to sit on the edge of your seat.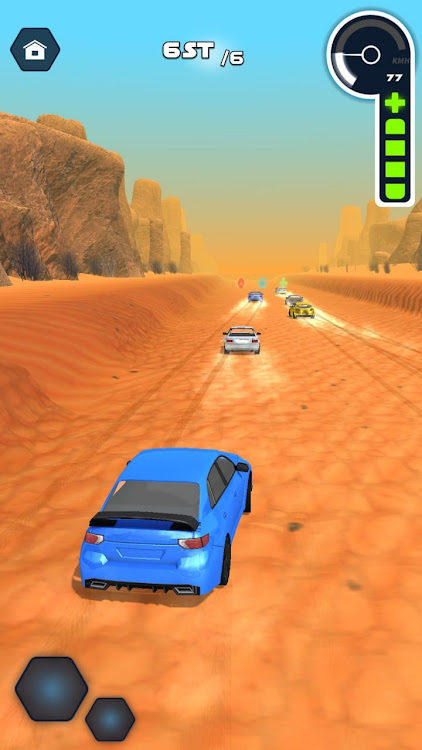 Game highlights:
1.The tracks and cars in the game have stunning visual effects. Whether you are sprinting forward in the urban landscape or crossing curves in natural scenery, you will be attracted by the exquisite graphics presented by the game.
2. Every game is challenging and requires you to remain vigilant and flexible on the track, always ready to deal with various situations and challenges.
3. In the game, you can freely choose and customize your own racing car, and make it a unique existence through painting, decals, body modifications, and other methods.
Game gameplay:
1.As one of the main gameplay of the game, single player challenges require you to complete various tasks and challenges in the game, continuously improving your driving skills while accumulating experience points and rewards in the game.
2.After accumulating sufficient strength and experience in the game, you can try to participate in multiplayer battles, compete with players from around the world, and experience intense competition and sprints in the competition.
3. You can also choose free race mode to experience the fun of racing in the game with your own pace and ideas, explore the track, collect rewards, and challenge your limits.