Danganronpa S: Ultimate Summer Camp stands as a monumental evolution of the beloved Ultimate Talent Development Plan from Danganronpa V3: Killing Harmony. Transporting players to the idyllic Jabberwock Island, this game immerses them in a tropical paradise, blending character development, strategic board gameplay, and intense battles to create a thrilling experience.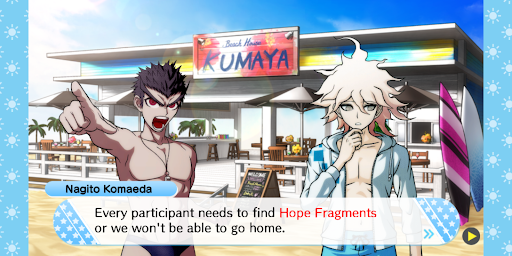 Game Features:
1.The vibrant and scenic Jabberwock Island serves as the backdrop for this ultimate summer escapade. The tropical resort setting not only enhances the visual appeal but also introduces a new dimension to the gameplay. Players find themselves navigating through a paradise filled with mysteries, challenges, and, of course, the iconic Danganronpa characters.
2.One of the standout features is the staggering number of event scenes - over 1,000 to be exact. This abundance of content ensures that players are constantly engaged, with a plethora of interactions, dialogues, and plot twists. The event scenes serve as a testament to the game's commitment to storytelling, providing players with a rich and immersive narrative experience that deepens their connection to the Danganronpa universe.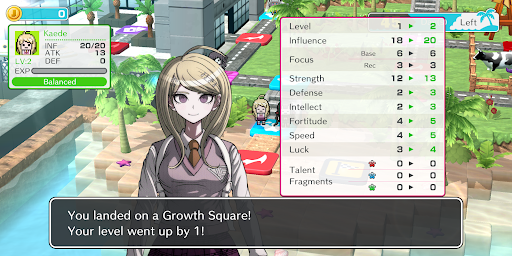 Game Highlights:
1.The core of the game revolves around character development through a sophisticated boardgame mechanic. Players engage in strategic moves, make decisions, and navigate through the board to enhance their characters. This dynamic system allows for a personalized gaming experience, ensuring that each player's journey is unique. The blend of strategy and narrative progression is a hallmark feature, keeping players invested in the fate of their favorite characters.
2.Ultimate Summer Camp realizes the dream crossover of Danganronpa characters. Fans can revel in the interactions between their favorite characters from different installments, creating a unique blend of personalities, talents, and dynamics. This crossover element not only adds novelty but also caters to the fandom's desire to see iconic characters interact in ways previously unimaginable.