Crazy Football: Perfect Kick is more than just a football game, it's an exciting adventure that challenges you to master the art of ball control. With a game centered around precision and technique, you'll have to hone your skills to navigate obstacles and challenging levels. Perfect your ball handling skills as you unlock and customize your experience with a variety of ball skins to choose from. The game offers a series of single-player challenges that test your ball control abilities as you progress through a variety of exciting levels.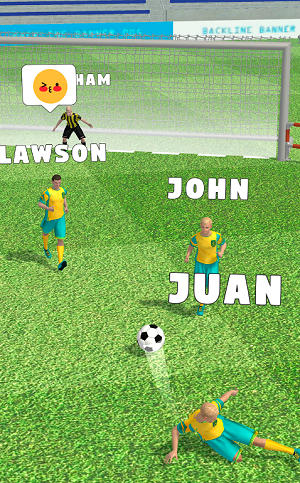 Game Features:
1、The game offers a distinctive experience where your precision and technique in controlling the ball are of utmost importance.
2、To play the game, you need to practice and perfect your ball handling skills to navigate challenging levels and obstacles.
3、As you progress through the game, strive to overcome obstacles, earn achievements, and showcase your ball mastery.
Game Gameplay:
1、Crazy Football: Perfect Kick is a unique football adventure game that revolves around mastering ball control.
2、Unlock and customize your gameplay by earning rewards to unlock new ball skins that personalize your experience.
3、The game features a series of Single-Player Challenges that test your ball control abilities as you move through a variety of challenging levels.