ZOMBIEFIRE3D: Offline Game is an immersive shooter game that offers players a challenging storyline, stunning graphics, and non-stop zombie-killing action. The game also features competitive combat, easy controls, and challenging game modes, which provide an exciting and enjoyable experience for players. So, download ZOMBIEFIRE3D now and prepare for the ultimate zombie apocalypse!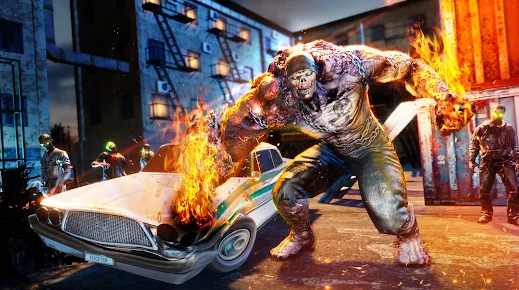 Game Features:
1、Challenging storyline: In this survival shooter, players are thrust into a world overrun by zombies and must fight to survive. The game features a new shooting game and challenging story mode, where players must take their weapon and kill the zombie horde.
2、Stunning graphics: The game boasts stunning graphics with destructible environments, which add to the immersive experience of the zombie apocalypse.
3、Non-stop action: ZOMBIEFIRE3D provides non-stop action and challenges players to become a real shooter in the battle to survive.
Game Gameplay:
1、Competitive combat: The game is a first-person shooter that features competitive combat with tons of zombies and weapons, along with easy controls, crafted maps, and challenging game modes.
2、Create your own story: Players can plant a bomb or shoot the zombies to build their strategy and create their own story in this shooting game.
3、Fun adventure: ZOMBIEFIRE3D offers a fun adventure that is perfect for those who enjoy FPS games and the thrill of defeating hordes of zombies.